7 tips for crushing your first design job at a startup

4

min read
Reading Time:
3
minutes
You did it. You graduated from college, or Bootcamp, or the school of hard knocks. You're a bonafide UX/UI designer. You've applied to hundreds of jobs and been through dozens of interviews.
And then it happens. You land your first job at a startup that you love!
This is your chance to make your mark as a designer and gain a lot of experience you might not get at a larger organization. So what's the catch?
You find out you're not just the designer, but the entire design team. There's no onboarding, no training, and no product—just you and a whole lot of expectations.
This extra responsibility and lack of structure can be overwhelming if you're just starting out but don't worry, we've got you covered!
With these 7 simple steps, you'll take charge of the process, establish your seat at the table, and lead your one-person design team to victory.
7 tips for success at a startup:
1. Know your role
It might seem obvious, but this is actually a really important first step and for good reason. Startup employees typically wear many hats, so at a young company, you'll likely be expected to manage and execute the entire design process end-to-end—which makes you a product manager, UX researcher, and UI designer in one.
Clarify exactly what's expected of you so you can plan your approach, structure your time, and avoid misunderstandings down the line.
2. Talk to everyone
Interview everyone in the company. Your goal is to learn everything you can about the business including its objectives, target market, and product concept so you know where to start your research. The information you gather here will anchor your approach and help you develop a product that aligns the company's goals with the end users' wants, needs, and expectations. Leave no stone unturned!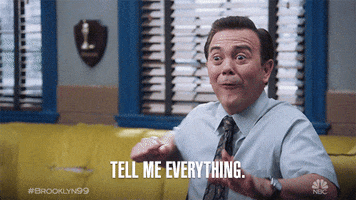 Ask questions, then ask more questions
3. Research the industry
Learn as much as you can about the nuances of your startup's industry including the jargon, tech, and competition. It's important to speak the same language as both your colleagues and your users so that nothing gets misinterpreted or lost in translation.
4. Understand the design system
Chances are there isn't a design system in place (since you're probably the first designer they've hired). There may, however, be existing assets that use fonts, colors, buttons, logos, or other visual elements that are unique to the company's brand.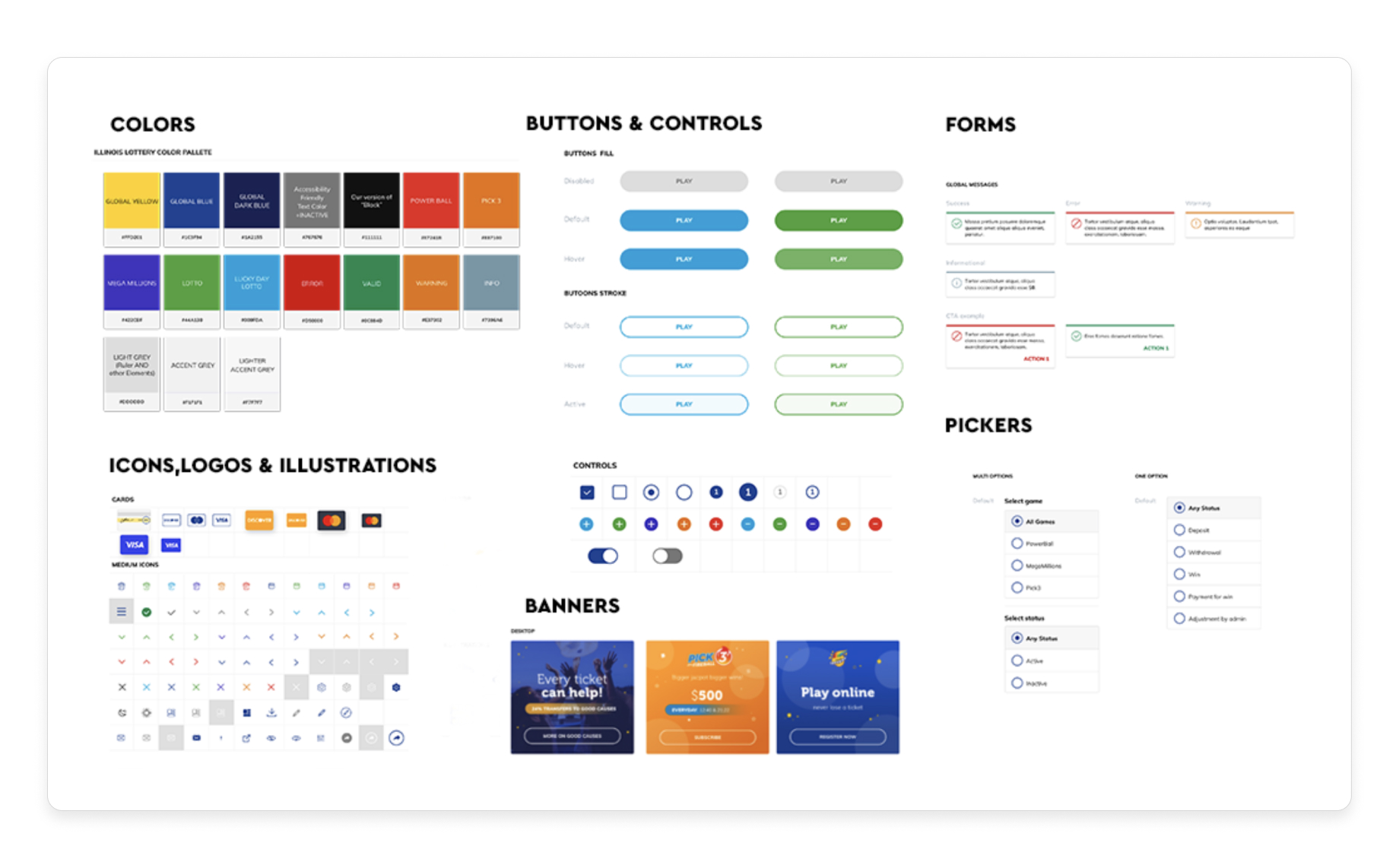 A UI design system (source)
5. Manage expectations
Great design is built on deep user research and endless iteration. This takes a lot of time upfront but actually saves time (and money) in the end. Most decision-makers don't understand the process, but it's your job to make them understand. Explain every step, be clear about timelines, and use data and prototypes to justify your process whenever possible. This leads us to our next tip.
6. Call your own meetings
Taking the lead is critical, l and we promise it'll get easier with time. If you need information from your colleagues, want their input on your work-in-progress, or just want to update everyone, organize a meeting—because chances are no one else will. It's your responsibility to keep your product on course and everyone on the same page.
Added bonus: you'll come across like the boss that you are ;).
7. Use tools that streamline your process
No matter how much you justify the user-centered design process to your company's decision-makers, you'll still be faced with pushback and additional time constraints. With the right tools and resources, however, you can optimize your approach to save not minutes and hours, but days and weeks. From design templates to research and user testing interfaces to design-to-code platforms, there are more tools than ever at your disposal.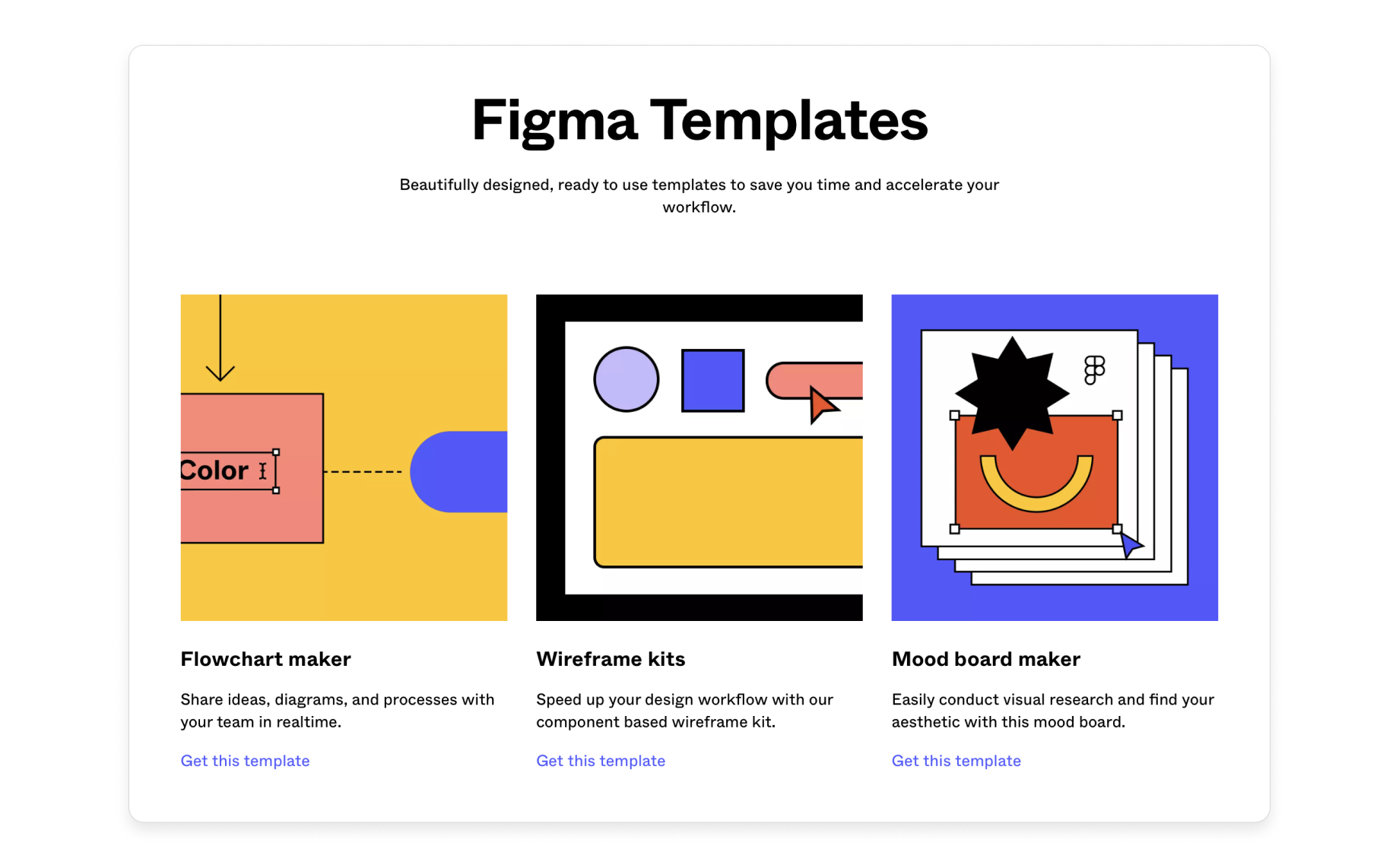 Time-saving customizable Figma templates (source)
Wrapping it up
These steps might seem basic, but they're often overlooked. They'll give you the building blocks for a successful end-to-end design process and the confidence to lead the way. Designing at a startup might be challenging, but the experience will fast-track your career development and establish your value in spades.
Discover Anima