The culture at Anima App

4

min read
Reading Time:
5
minutes
In this article, we'll show you what it's like to work at Anima. We know how important it is to hire the right people, and then to keep them happy and motivated—but this is not an easy job in such a competitive climate!
Here at Anima, however, we've spoken to our employees, run anonymous surveys, and done a lot of external research to understand how to build and maintain a culture that appeals to top talent.
First of all, who are the people Anima wants to attract?
Here's what our team members have to say: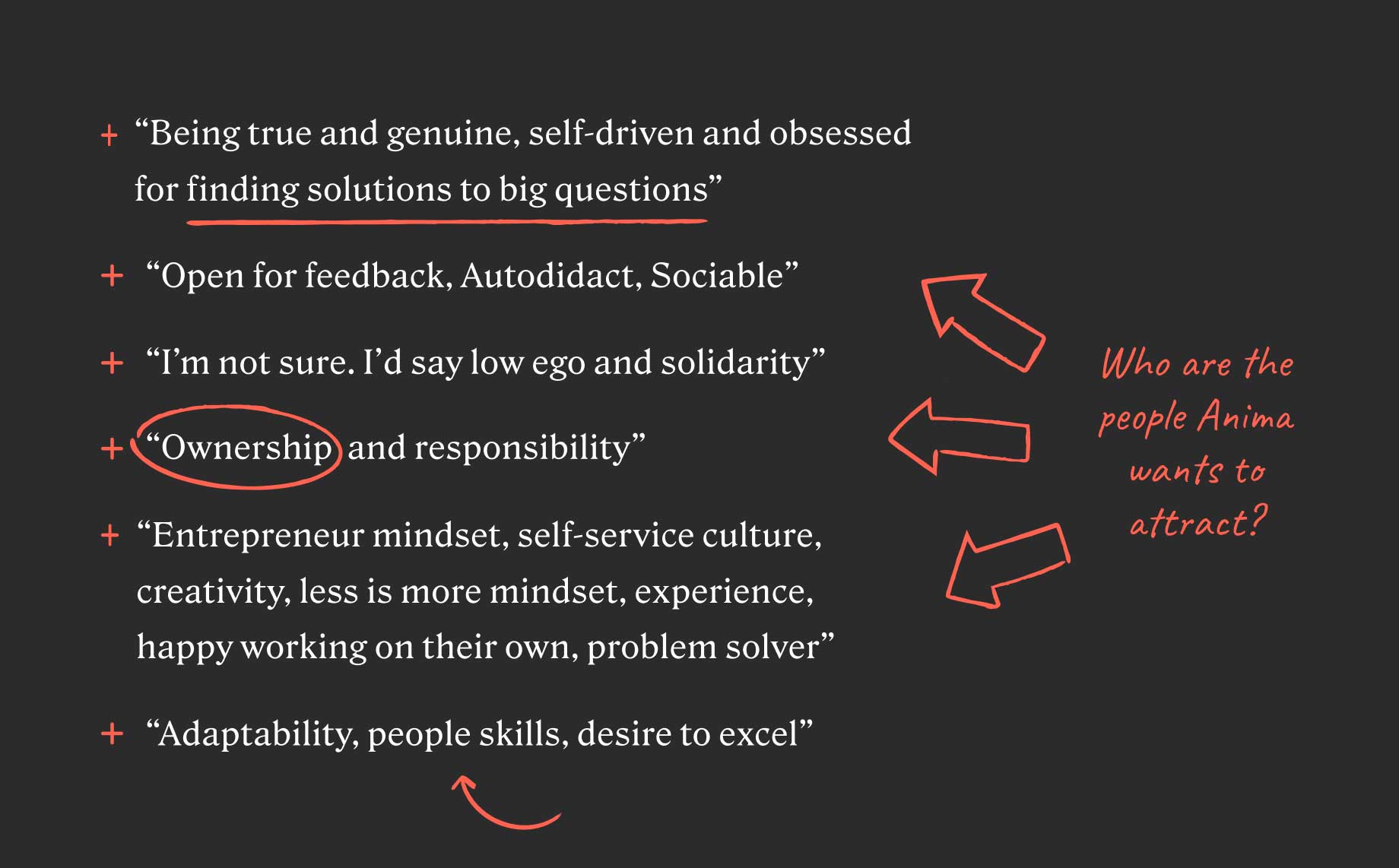 As you can see, here at Anima we look for humble, kind, and highly skilled people. People that like working with a high degree of autonomy, and making an impact by solving complex problems in a collaborative, fast-paced, and fun environment.
Does this sound like you? Join us! 🙂
Secondly, what do these people value the most in an organization?
Our research tells us that they care most about the team, the people, and the environment. What is it like to work for our company? What does collaboration look like? How do we have fun together?
In addition, people want to work on a great product, experience new and interesting challenges, and grow personally and professionally.
But mostly, our employees value the relationships they have with their teammates.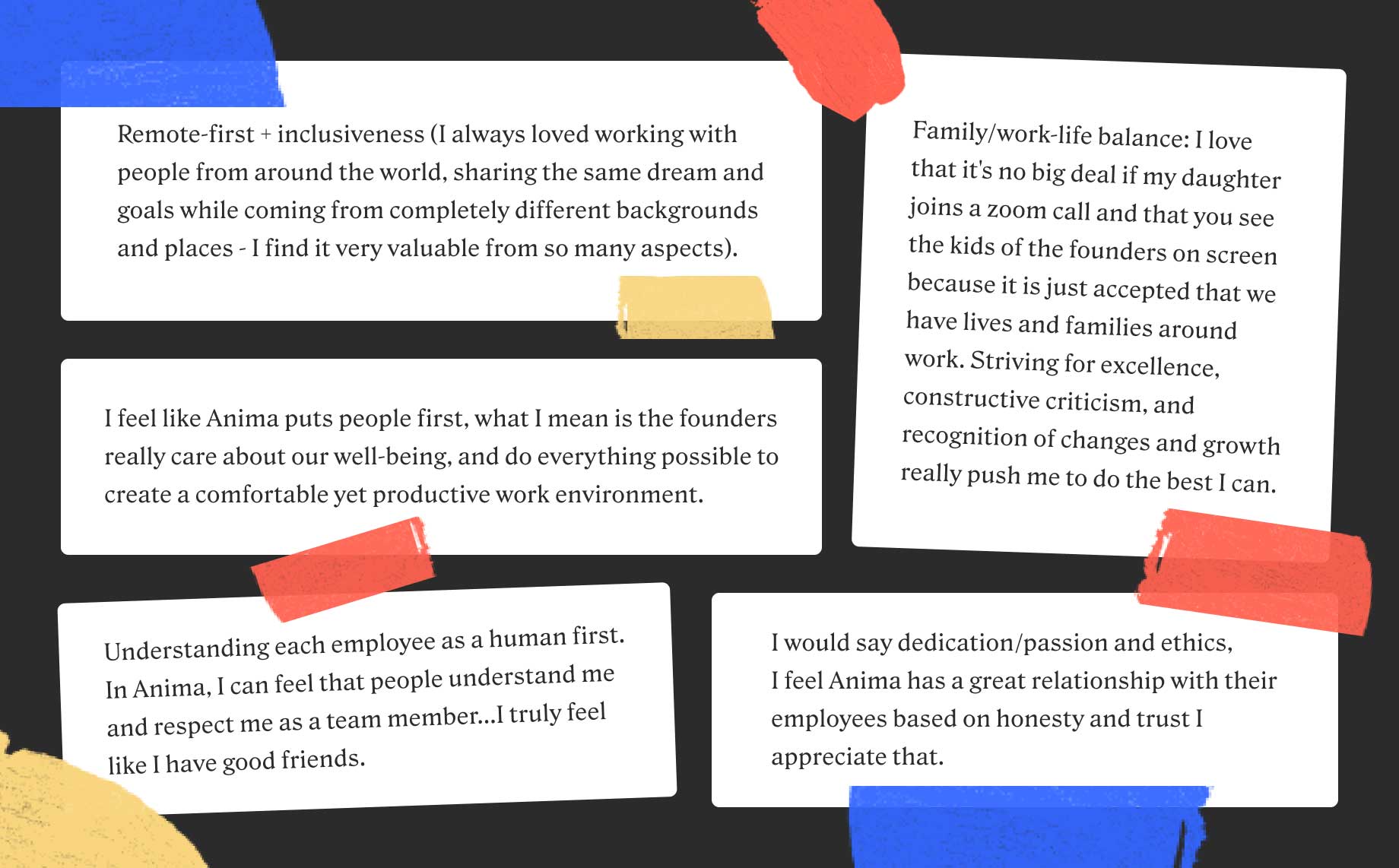 So how do we build and maintain a culture that appeals to top talent?
Here are some of our key initiatives! 👇
We listen to our people—A LOT!
Our HR team and co-founders are always asking for feedback. Every month, each employee has a discussion with HR to review their experiences at Anima, give feedback, and offer suggestions. And it's not limited to HR.
There are also weekly conversations between our co-founders, team leads, and team members to generate additional insights and compile meaningful feedback. We're always listening, and any issues that arise are solved quickly, with new initiatives added as needed.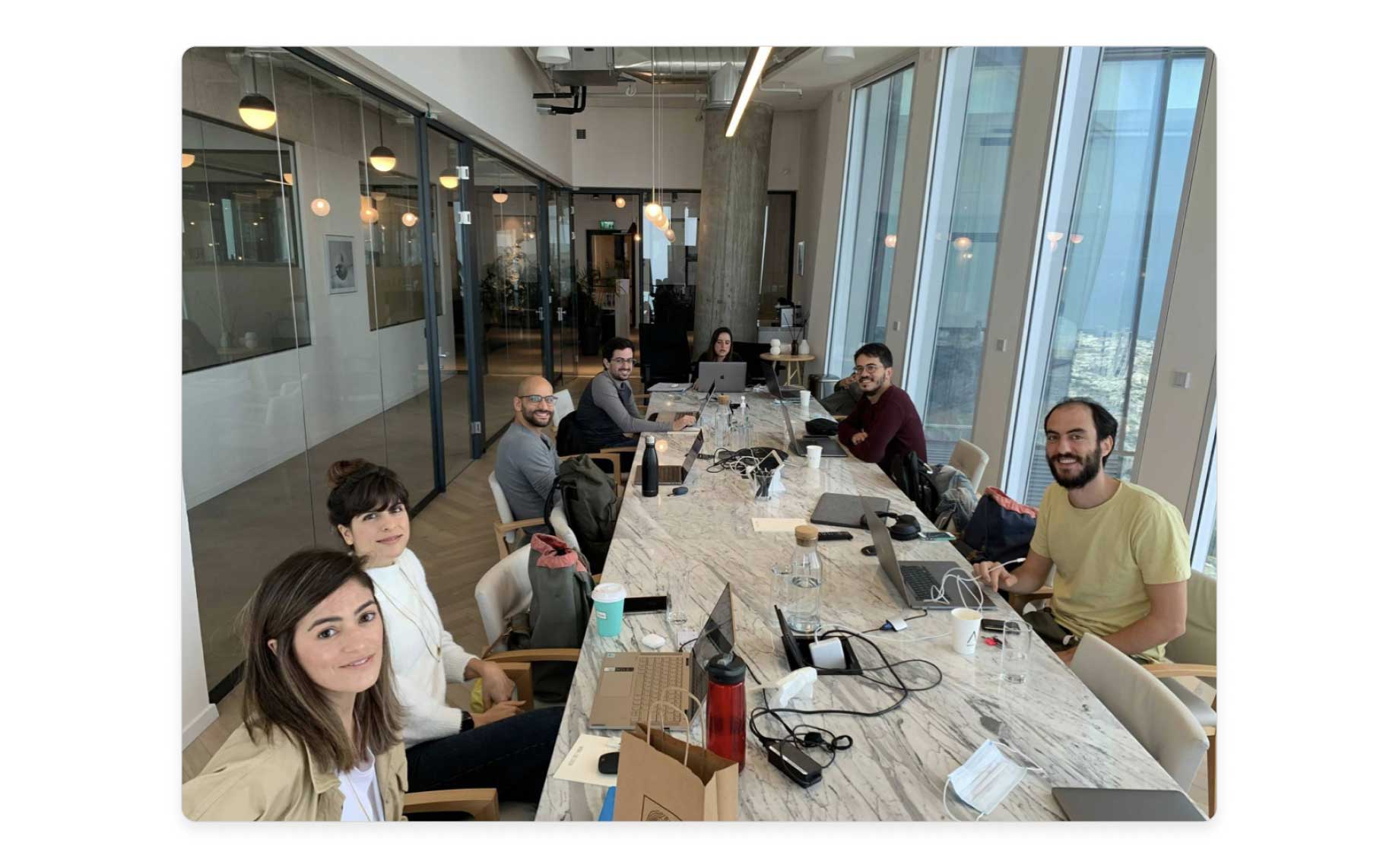 We collaborate
Despite the challenges of being a distributed team, collaboration is REALLY important to us here at Anima. In addition to daily stand-ups, we do a ton of online collaboration via Slack, Asana, Dropbox paper, and Loom (to name a few 😁). We document and make information easily accessible to anyone in the company at any time. This helps us stay agile and informed.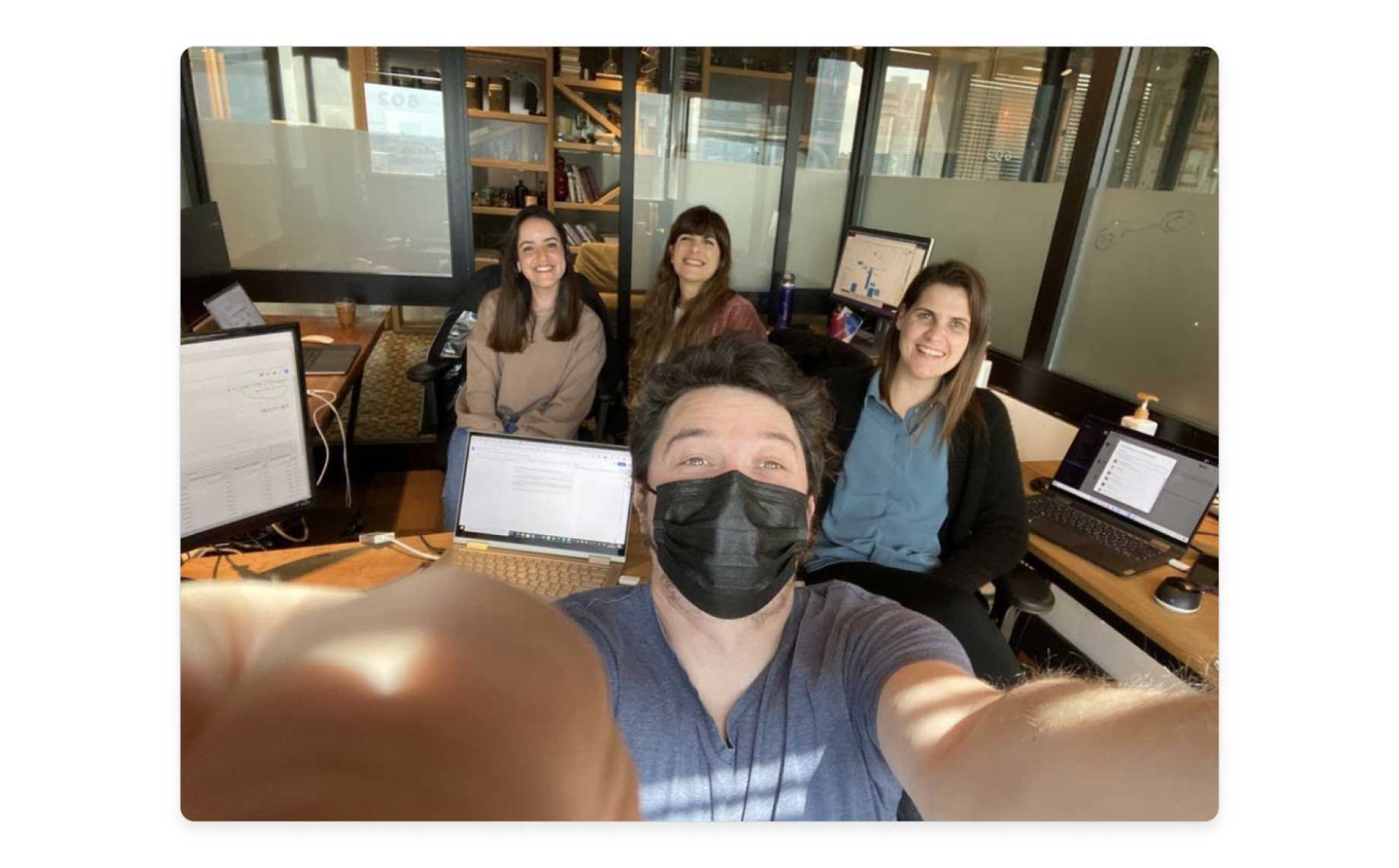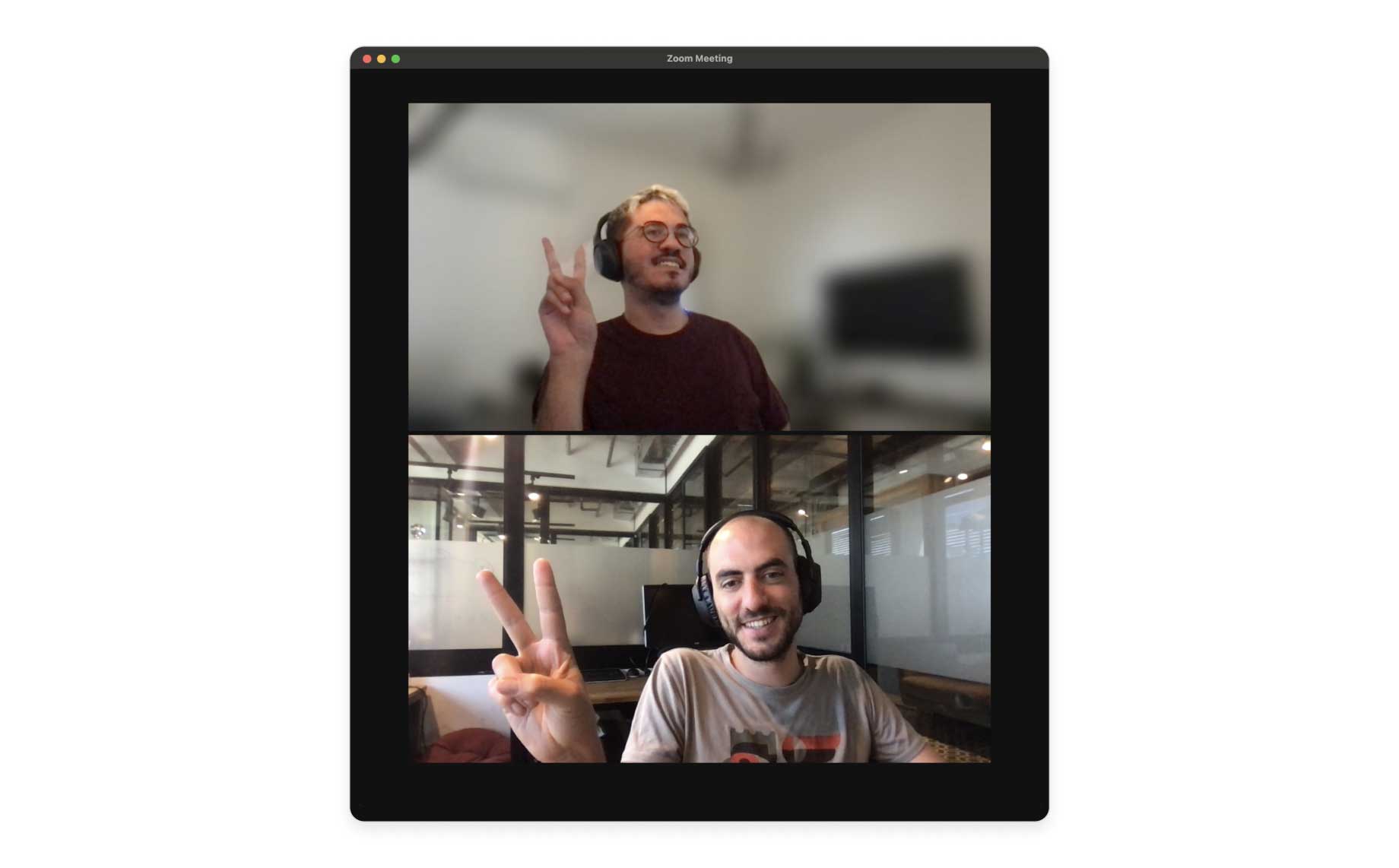 We share knowledge
When you're surrounded by very talented people, it's important to leverage the unique, specialized knowledge of every individual! We organize meetings for the tech team with the sole purpose of sharing ideas, insights, and discoveries.
Our tech people are always experimenting and innovating, and as a result, they are learning constantly! Everything each of us learns is shared with everyone else, so we grow and expand together 🙂.
Another cool way we share our knowledge and expertise is by organizing tech Hackathons—and it's not a hackathon without Pizza (as you can see here👇)!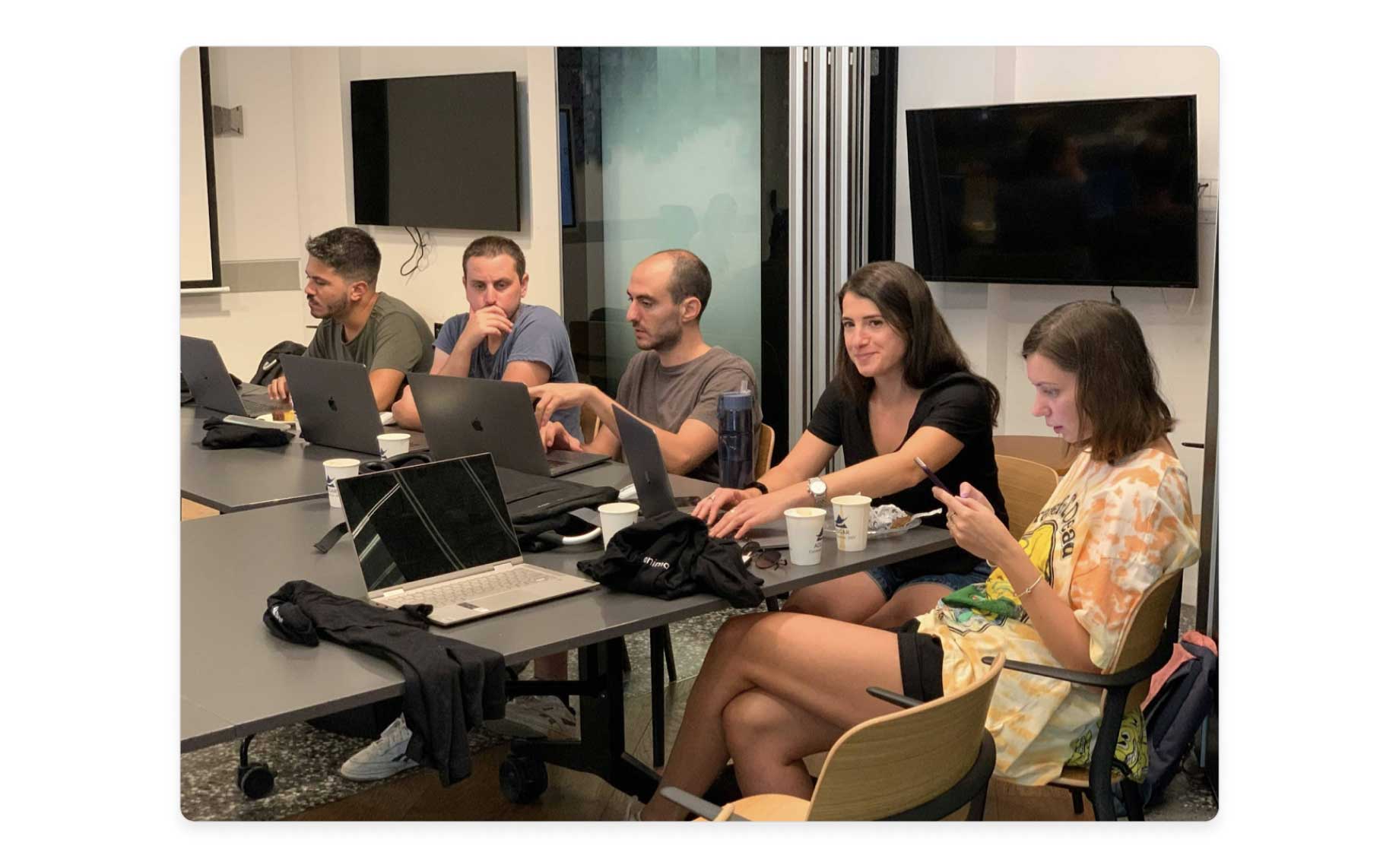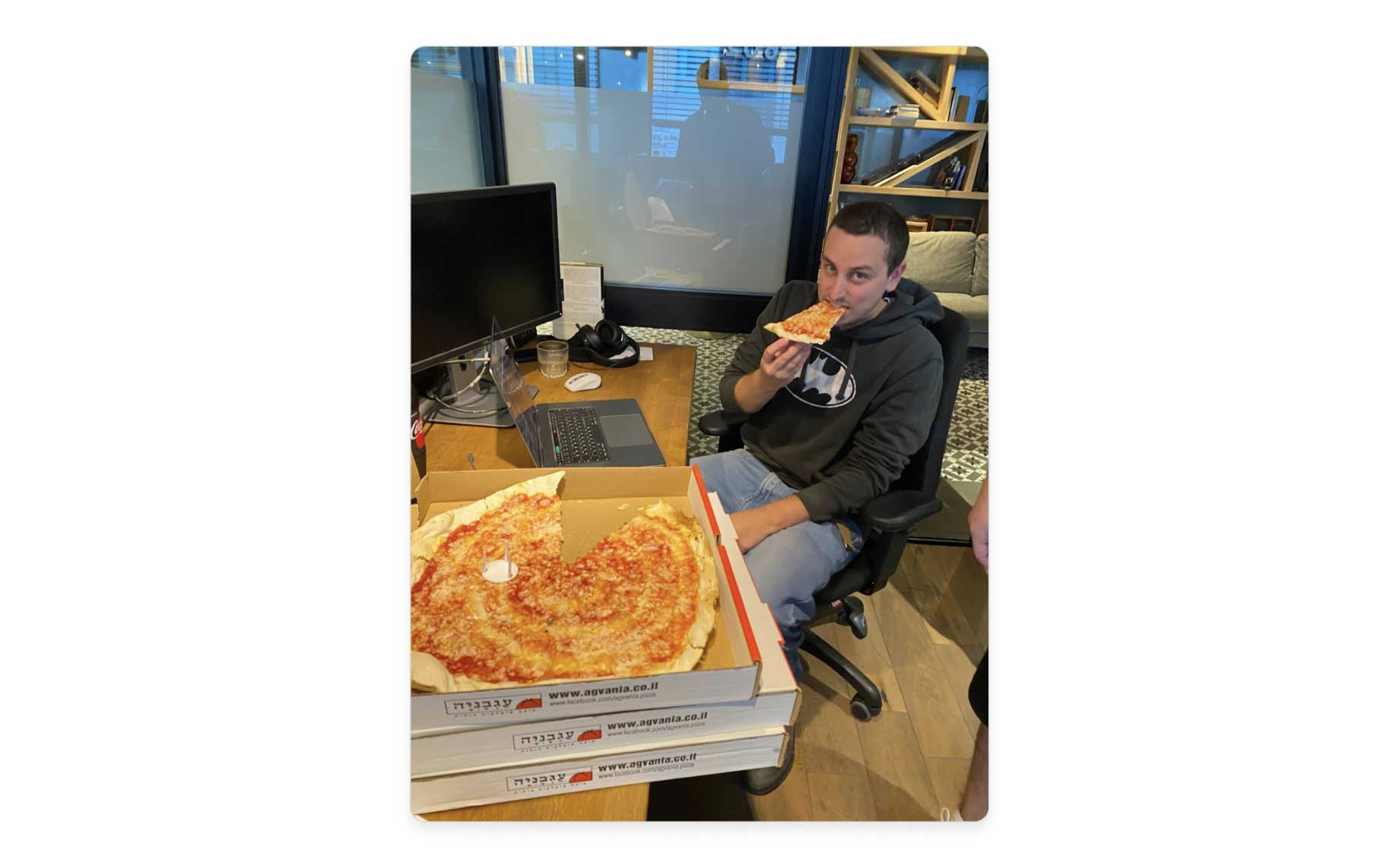 We share business insights
Once a week we host a meeting for the entire company. Thirty-five people, all teams on deck, for an hour of business mixed with pleasure! 
Our co-founders and product owners share business updates, upcoming projects, OKRs, road maps, and anything else relevant to the company, its strategy, and our collective goals. This ensures that everyone knows what each team is working on and that current priorities are clear. We connect the dots, generate ideas, and bring everything back to our own teams for the week to come.
And we always spare 20-30 minutes for socializing at the end 😀.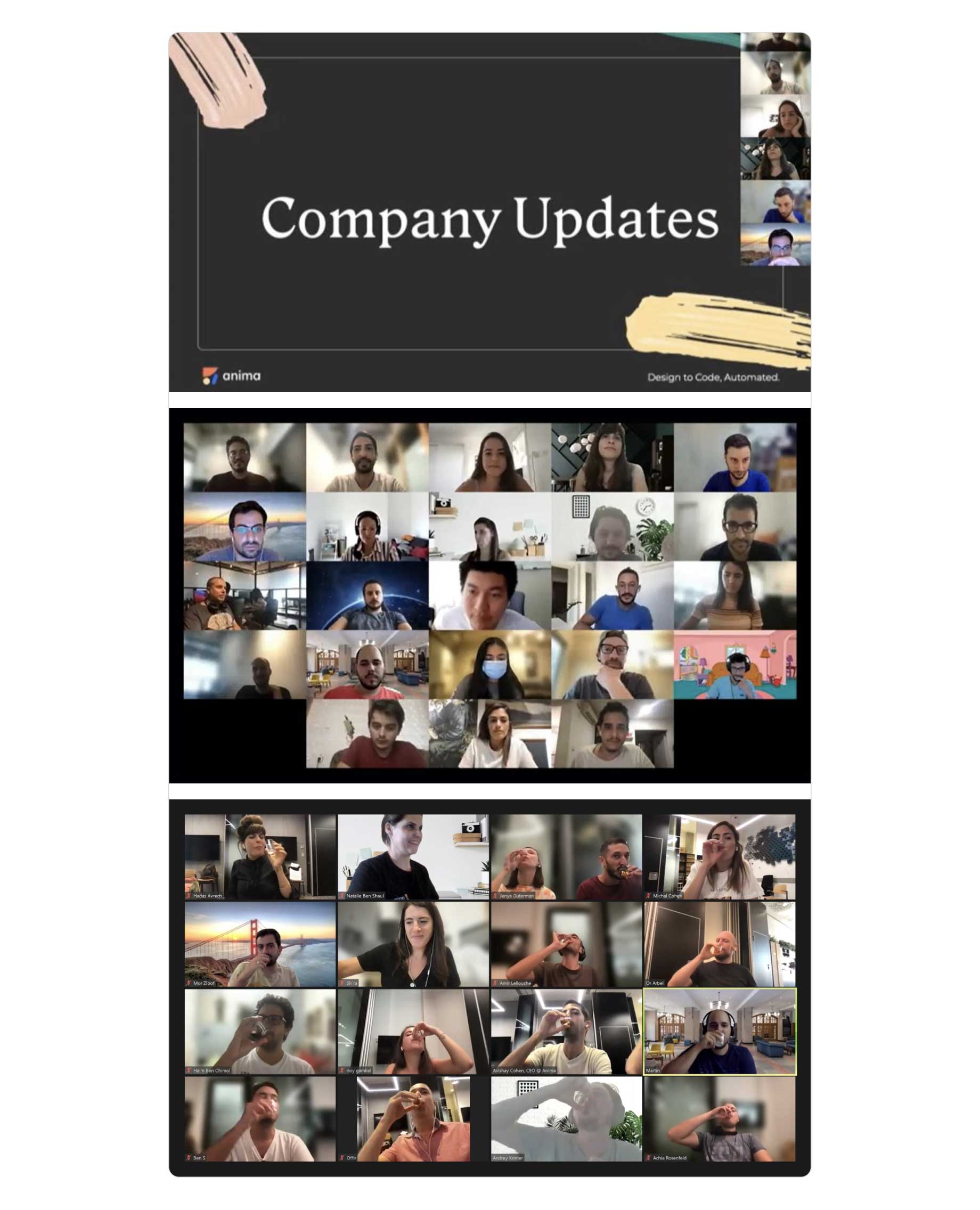 We keep engagement up
How? By organizing interactive games like Secret Santa, or sending team members nice surprises for their birthdays, weddings, or work anniversaries! 😉
We also organize weekly games like Kahoot, Trivia, Pictionary, and Video Charades where people have a chance to get to know team members they don't usually work with!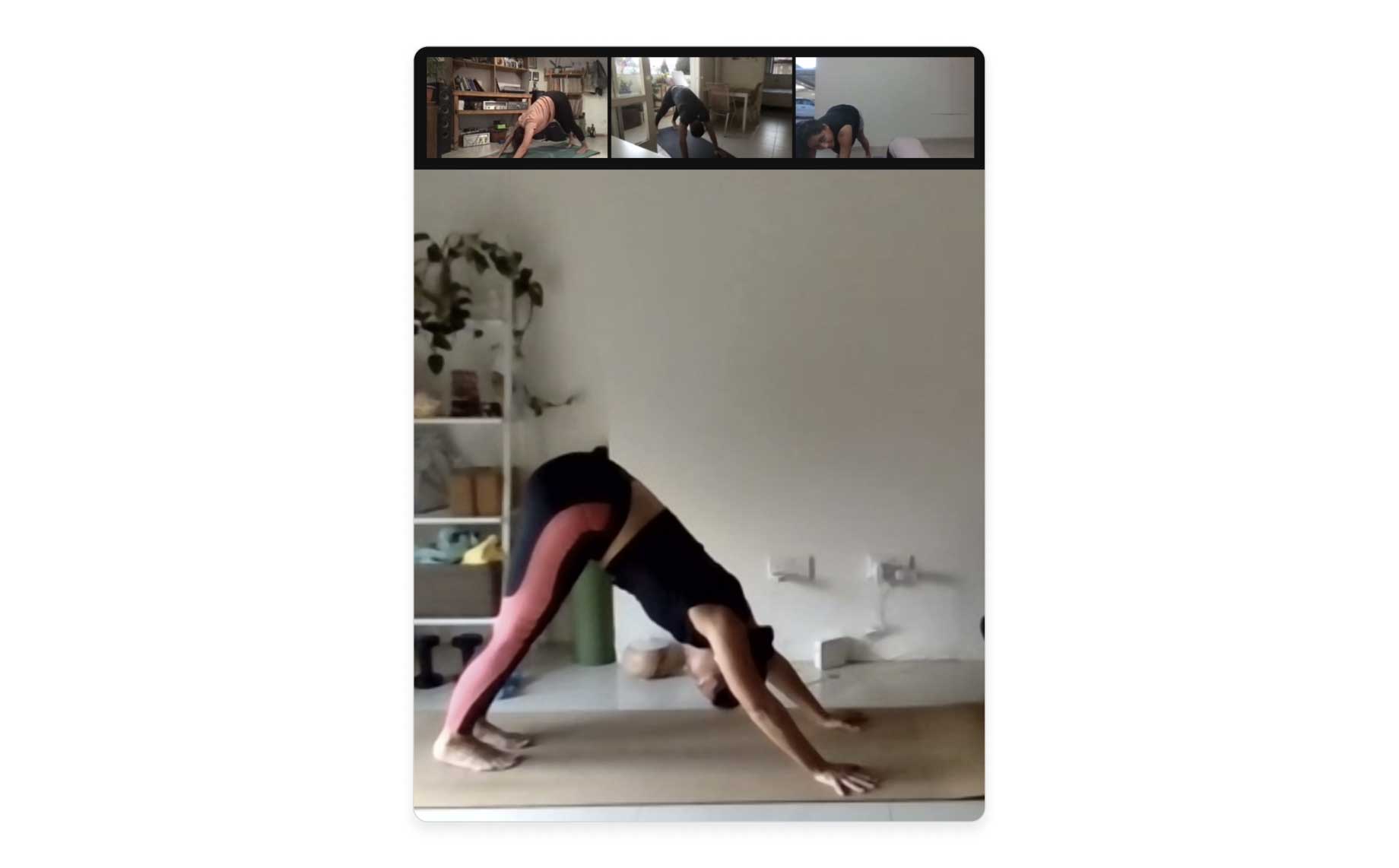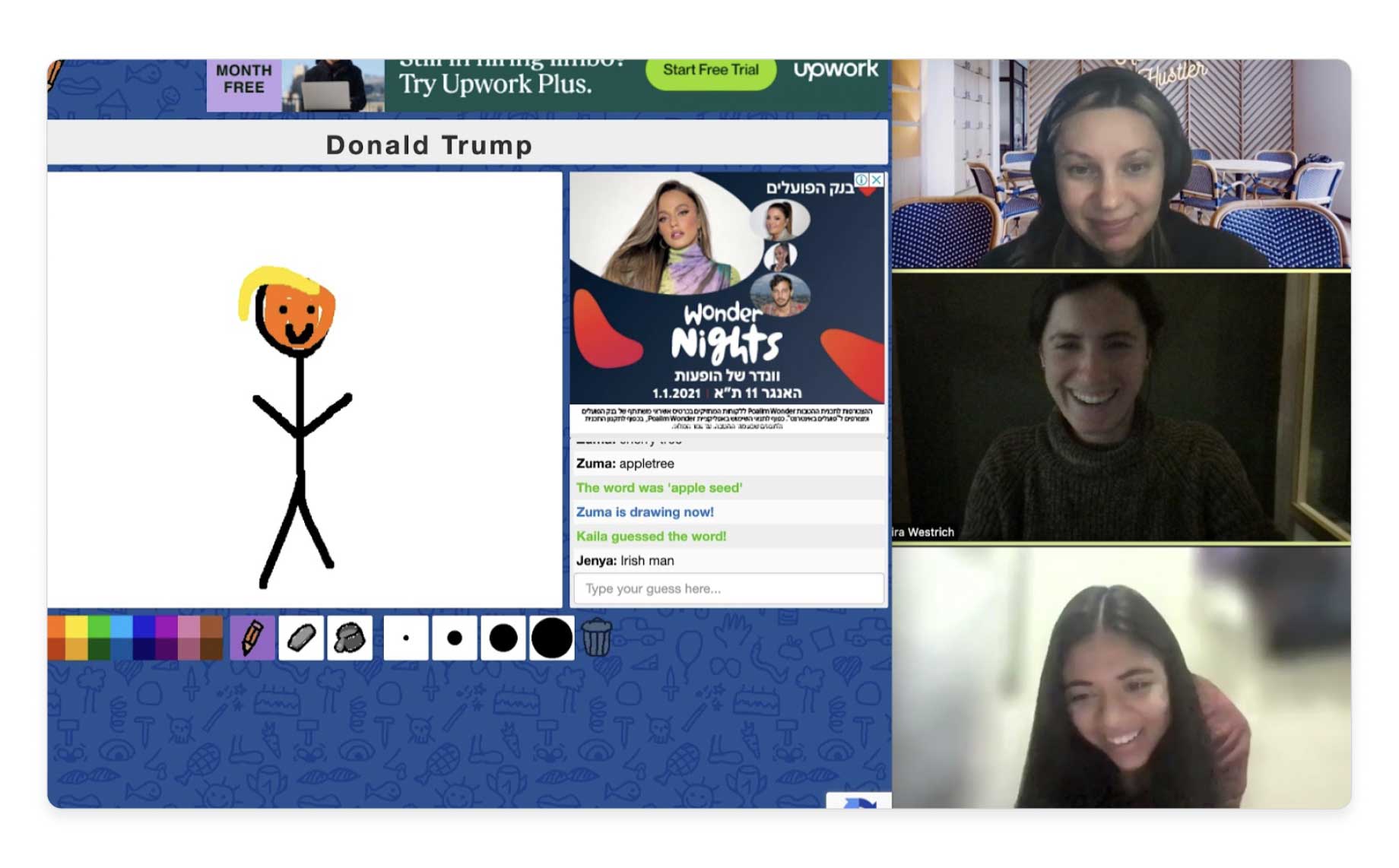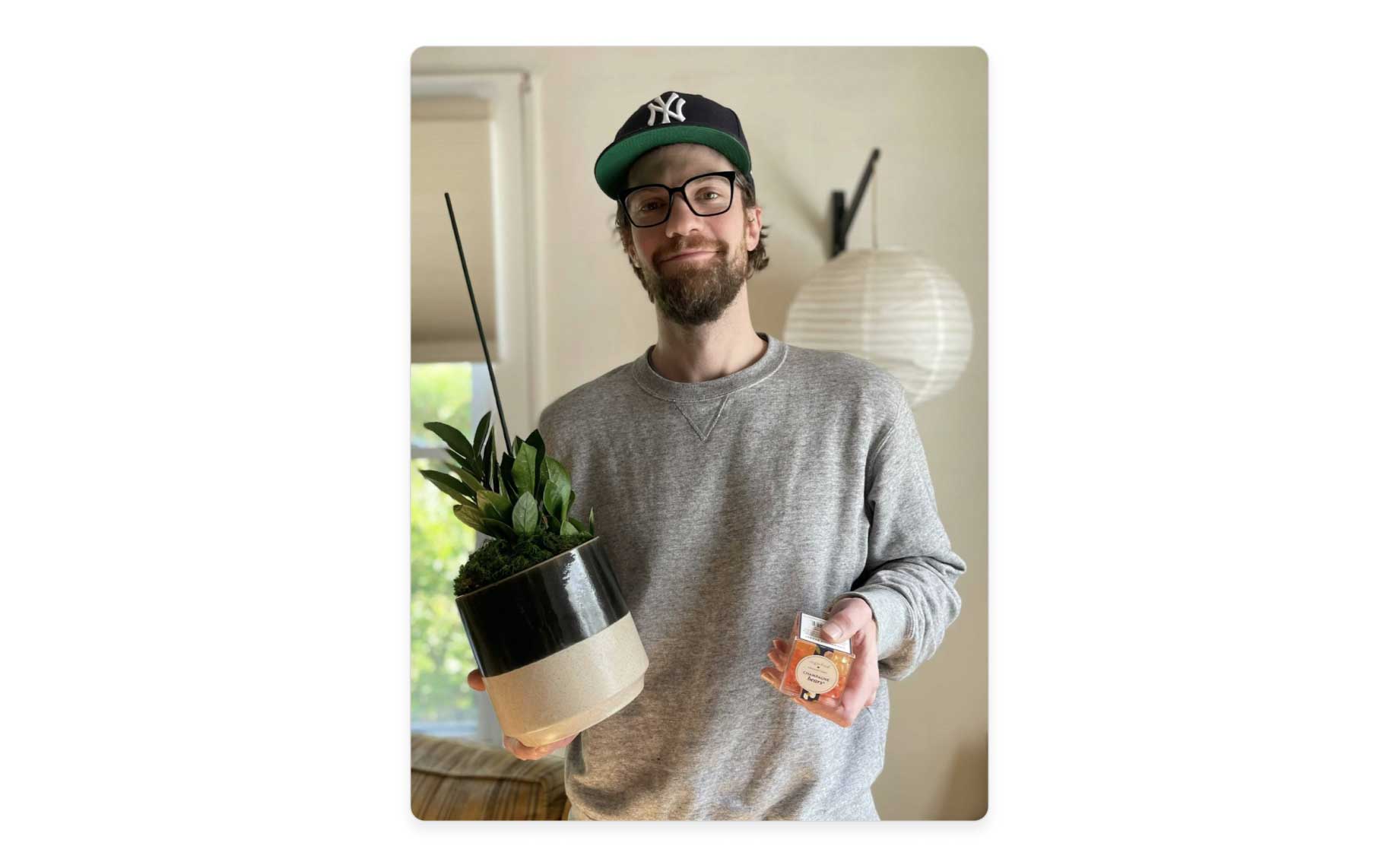 We have fun! 
And of course, we celebrate, reward, and mingle!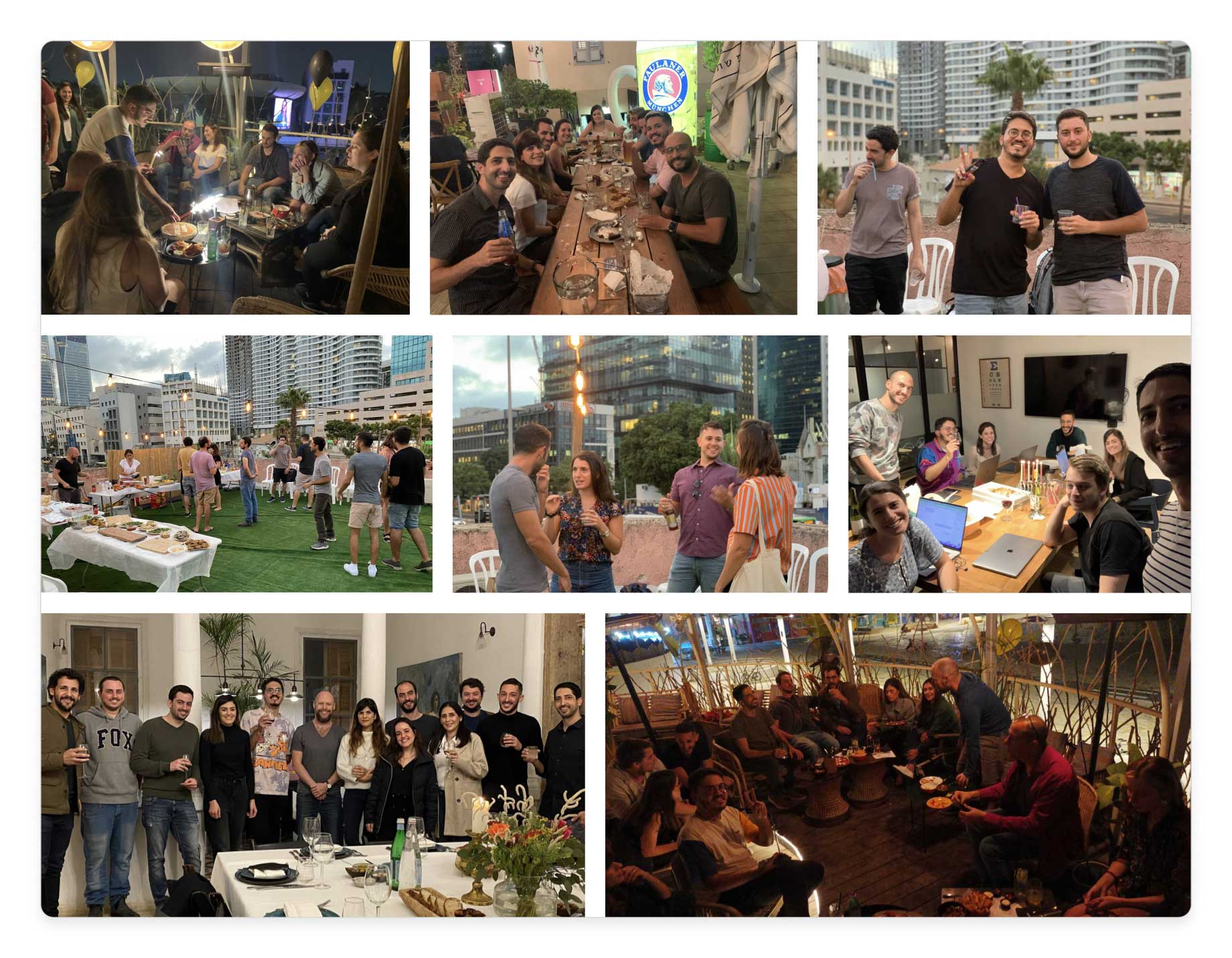 Last but not least, we share our lives with the team!
We respect our teammates' privacy, but for those who are eager to share, we're always excited to see their little ones grow, how their vacations went, and how much fun they have with their pets 🐶.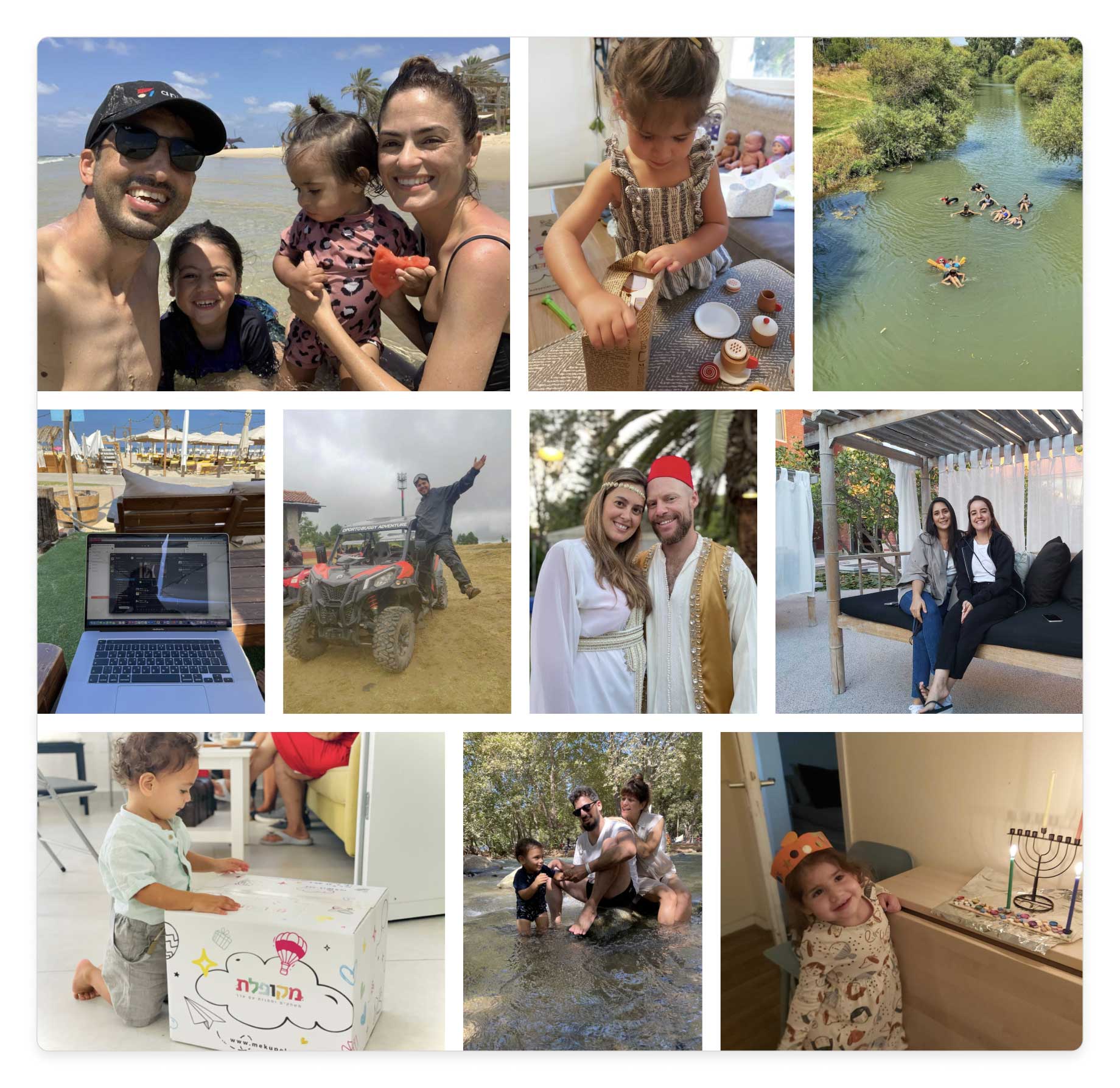 This is just a peek into Anima's culture 👀. We hope you liked it!
Want to hear more? Reach out to us!
We're currently hiring kind, curious, smart people who want to have the time of their lives while changing the way UI to code happens.😉