How Anima helped PhazeRo increase output by 30%

3

min read
Reading Time:
3
minutes
Name: Masoud Rawahi | Job title: CEO & Founder @PhazeRo
Imagine having a company that is dedicated to design, development, and education in engineering. Now imagine you find the solution that saves you time and increases work input. That's exactly what happened to Masoud.
Masoud is the CEO and Founder of PhazeRo, an Oman-based company dedicated to software engineering, web development, and interaction design (among other things). Part of the service that PhazeRo provides is a complete solution for clients, this means they build websites, applications, and other products for companies of different sizes.
PhazeRo gets a large number of companies that require product development that are very different from one another. They soon discovered a huge hurdle that they had to solve fast, and with as little cost as possible.
"The problem is that there is a very clear separation between the two disciplines that should be working hand in hand: design and development teams. We found that there was a strong disconnect between the high-fidelity prototypes that we were presenting to our clients and the end results".
"Clients would raise their eyebrows because what they were getting was not like the mockup that was presented to them".
The team started to try and unpack what was happening to cause these discrepancies. How could they find a way to combine the two disciplines together the way they should be? So they began by creating design standards and putting a design system in place.
Then they considered working on a UI library. But they soon realized that not only was this incredibly time-consuming, and it wasn't going to be cost-effective, at least not in the short/medium term.
"We have a lot of clients that need a product and need it now. We didn't have the luxury of working on a UI library, and even then, it's not that useful because we don't have our own product, each customer is completely different from the other. Having a standard library wouldn't solve the problem. That's when we came across Anima".
"In fact, our design lead got a promotion (in part) for discovering Anima and saving a lot of resources for us".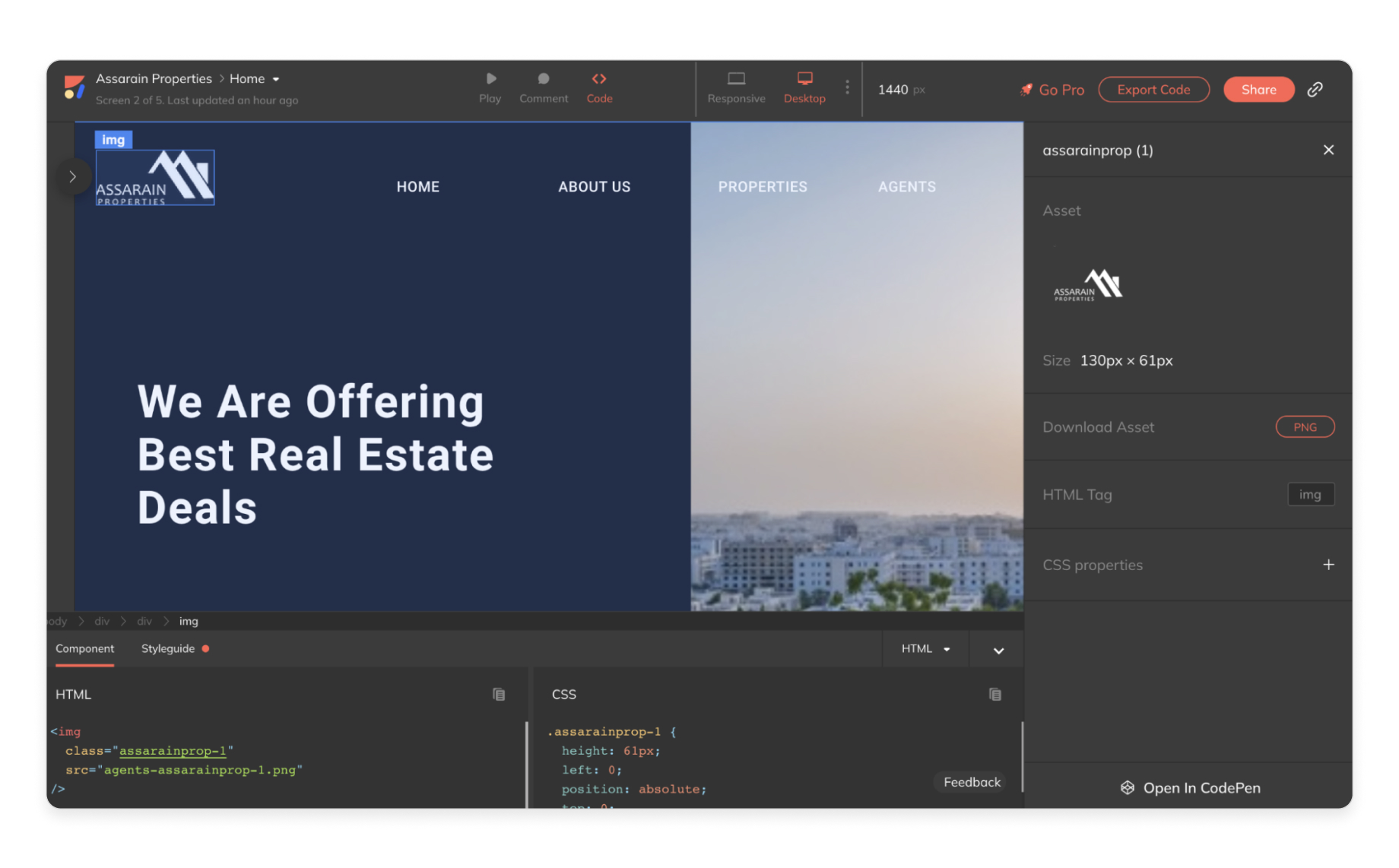 An example of PhazeRo using Anima to streamline the production process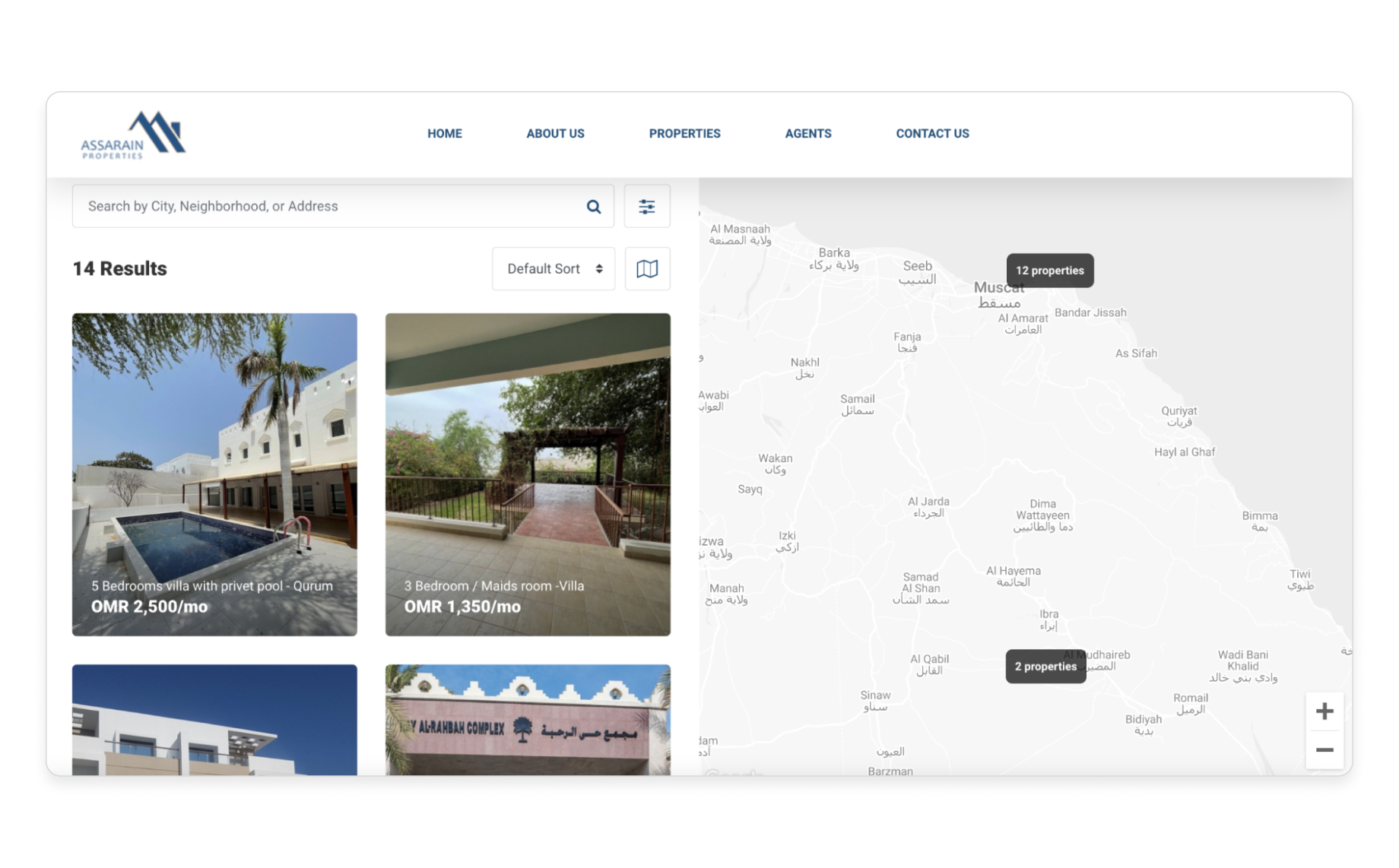 An example of a complete product created by PhazeRo using Anima with map intergration - Assarain Properties
At first, Masoud was concerned that the quality of the code wouldn't be up to par with the companies needs. With the stress of projects piling up, he decided to try it out and has never looked back since.
"One of the things that were an initial concern for me was that the code wouldn't be efficient enough to just copy and paste. But that hasn't been our experience at all".
Actually, we find that there are very few tweaks we need to make. It's very close to just copying the output from Anima and implementing it directly into the frameworks we are using. It's seamless and we love it".
Once they began using Anima, they found that the handoff process became a much better experience. Developers were understanding exactly what they needed to design, and designers were seeing their designs come to life. More importantly, clients were getting exactly what they wanted.
"When we found Anima it was really amazing. It leaves very little room for assumptions around the properties of the different components of the page".
"Anima has enabled us to increase our output by a good 25-30% while INCREASING the quality of our end products, as we're able to spend more time on usability testing and final touches rather than ensuring that the developers and designers are on the same page".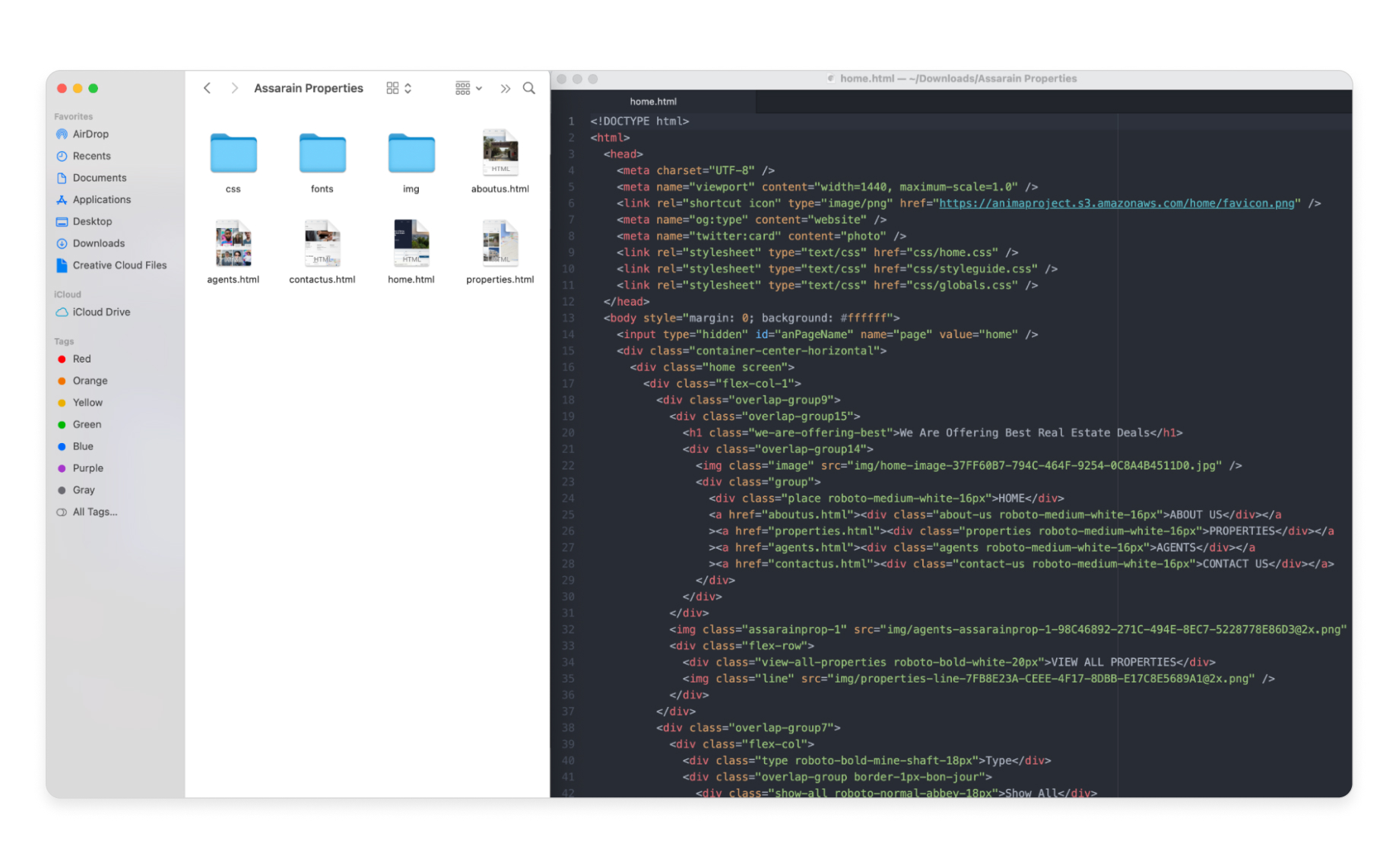 An example of Anima's code for one of PhazeRo's projects
Masoud is particularly dedicated to combating the way that design and development are taught and carried out in the region, it is a subject that he is passionate about. The ability to bridge the gap between design and development with Anima saves time and resources. This is exactly why Anima is a big hit with Masoud and his team.