How Anima helped a design student land her dream internship

2

min read
Reading Time:
3
minutes
Name: Sandy Nguyen | Job title: Design student at the University of California Irvine
Sandy is a busy product design student. She spends endless hours building her design portfolio and freelance projects, between her classes. She doesn't have the time to find a developer to help her show how her designed interfaces, websites and products work in the browser. A flat design does not show her true talents.
"Website templates are annoying to work with. Especially when you want to add elements like effects. With Anima I was able to do overlays easily, and I have to admit, I've never seen anything like it before".
When she was approached by the CEO of a non-profit organization for a side job, she had to design a website that would be cost-effective and quick.
"I've worked with a lot of basic websites out there, we couldn't necessarily design what we needed in terms of integrations. Prototyping with Anima was pretty awesome, I could add videos".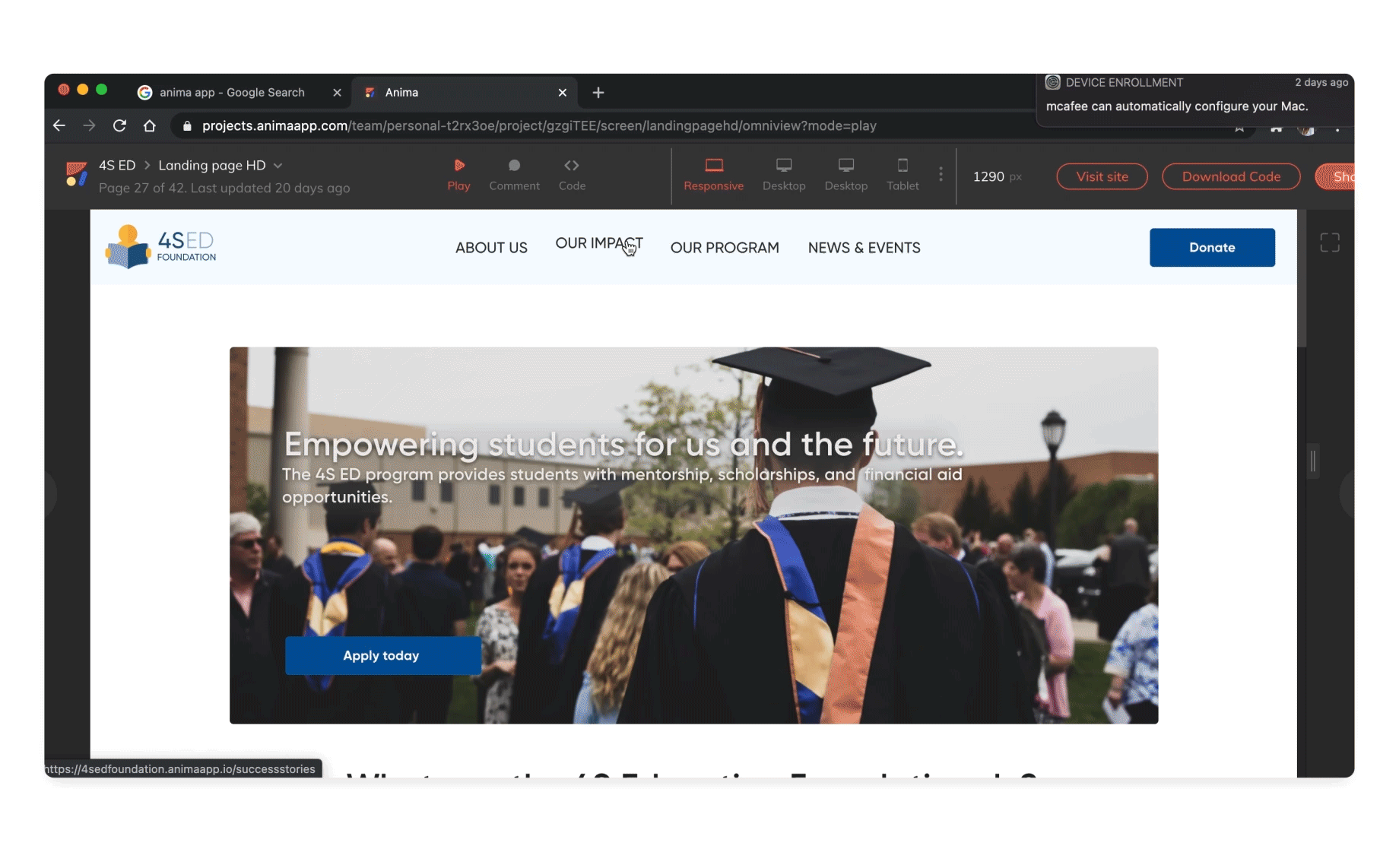 A high-fidelity prototypes that Sandy made for an NGO using Anima
The main benefit Sandy felt from Anima was the ability to use her own design tool and create high-fidelity prototypes that can show her projects in a way without having to develop them.
"Anima's features helped me design high-fidelity prototypes, saved me a ton of time and the need to look for a developer, letting me create a real portfolio that I am proud of".
As a student, one of the benefits that Sandy got from using Anima (besides the useful features of course), was the support team. Often, she found herself stuck, needing to figure out how to solve issues she was still learning about.
"It's awesome that you guys have an interactive support team. They'll even go on your file and troubleshoot to see what went wrong".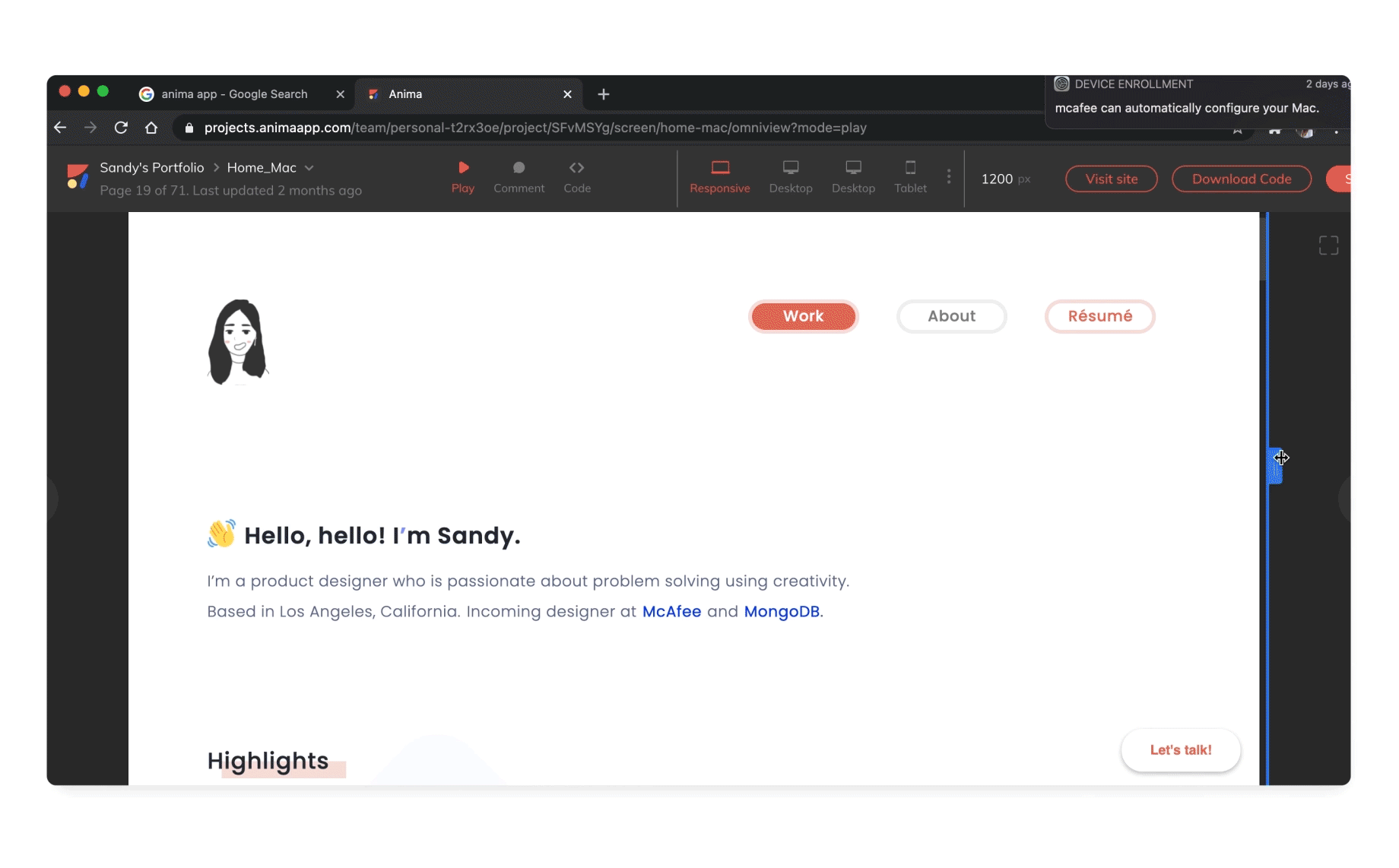 Sandy's responsive prototypes for her protfolio using Anima
In one of her freelance projects, Sandy needed to produce a high-quality responsive prototype. Using Anima she could add a contact form, get the Html/CSS, and create a reactive newspaper straight from inside Sketch.
"The best thing Anima gave me was the lateral flexibility in terms of being a product designer. Without Anima, the whole process would have taken weeks".
Creating prototypes as a freelancer
We asked Sandy why she loves to use Anima and ultimately decided to have her portfolio with Anima, her response was simple:
"Anima gave me much more freedom over other platforms, I love that I can use my own design tools".
Sharing her prototypes in her portfolio gave this student the edge that she needed. If there was one thing that really stood out from Sandy's experience, it was this:
"Without Anima, I would not have gotten the job opportunities that I have today. I actually ended up getting an internship for a well known company in NYC".