Announcing Anima for Figma

1

min read
Reading Time:
2
minutes
Hi Figma Designers!
We are thrilled to announce Anima for Figma 🥳
We believe that great UX makes everything better.
We want to bring a better experience to those creating it.
Meet Anima for Figma!
The Future of Product Design
With Anima, designers have the power to create real, working UI.
Need to share a live website with a client, your manager, or an investor?Want to release a POC of a new design to promote your agenda?
Anima will translate your design to code in a single click.
Anima for Figma
Figma users have been asking for Anima integration for over a year now, and we've been listening.
Today, we're introducing Anima for Figma 🎉
Introducing Anima for Figma
How do I use Anima + Figma?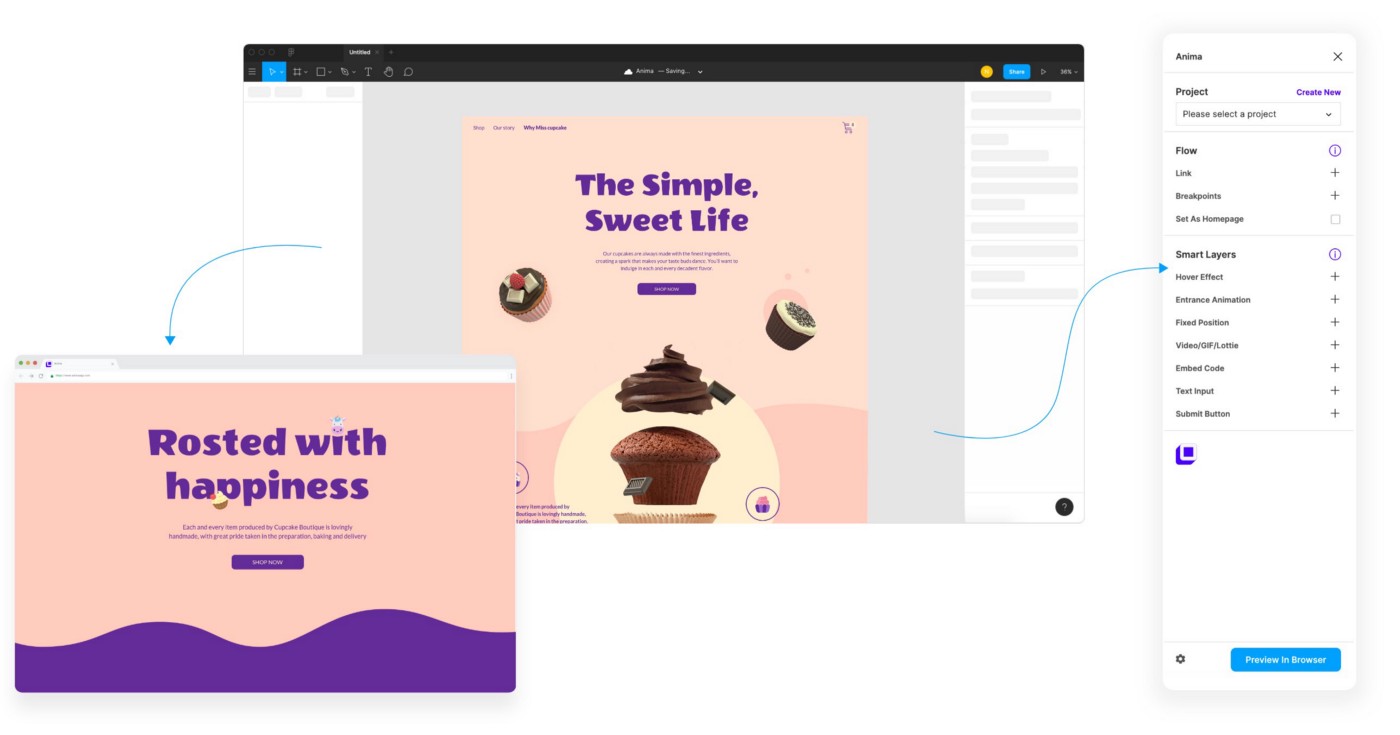 Learn how to use Anima on Figma
What's in the first version?
Export Figma designs to working HTML and CSS code.
Create prototypes that feel real.
Collaborate with your team.
As always, we're excited to hear your feedback!
Join the discussion or show off your designs on  Facebook, Twitter, Slack, Instagram. Vote for new features at UserVoice.
Stay creative!
❤️ Anima team